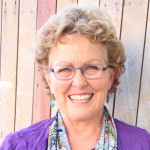 Welcome
Hi! My novels are fun, challenging adventure stories for the young (~7 to 13) and the young at heart. I've a PhD in Creative Writing and love exploring the wonders of words and imagination. Fossick here to learn more about my books, my workshops and how to reach me; also teaching notes, games and tips to kick-start writing.
What's up?
I'm temporarily going grown-up with a fiction piece set in Japan (Footprints) in the coming edition of Westerly (62.2). This bi-annual literary journal has a strong international reputation and has been around since 1956, before I was born (just!). To come to the launch – 13 December in Freo – register on this link: Westerly 62.2 Launch.
Alphabet Soup is a gem of a kids' lit publication and I was delighted, recently, to be part of their 'Pass the Baton' feature. When Jackie French asked me 'Why do you write?' I thought (but don't tell Jackie!) 'Well, that's a bit of a dull question,' but it got me delving and discovering one or two things! 🧐Here's the interview link: Alphabet Soup – Pass the Baton
On the horizon now is the Sharjah Children's Reading Festival in the United Arab Emirates. This will be a cascade of new experiences for me! The annual festival attracts more than 300,000 visitors and brings together creators from around the globe. (In the Arab world, people who preserve the ancient art of oral storytelling are known as Hakawati.)
2017's CHILDREN'S BOOK WEEK was a jam-packed few weeks, meeting lots of bright young readers and playing around with stories, especially in the Geraldton/Mullewa region, where I spent four days. Speaking at the Randolph Stow Young Writers Awards night was a special honour.
If you liked the West Australian newspaper's adaptations/serialisations of any of the three Riddle Gully books, check out the 'real deal' novels via your local library, bookshop or e-book. ( 3 or 4 times the length = 3 or 4 times the fun! 😉 )
Western Australian Young Readers' Book Awards 2016: Although those rotters Andy Griffiths and Terry Denton conquered all in the end with The 65-Storey Tree House, my very own Mystery at Riddle Gully made the Young Readers' shortlist which I thought wasn't too shabby!