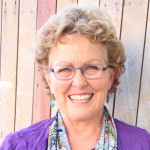 Welcome
Hi! My novels are fun, challenging adventure stories for the young (~7 to 13) and the young at heart. I've a PhD in Creative Writing and love exploring the wonders of words and imagination. Fossick here to learn more about my books, my workshops and how to reach me; also teaching notes, games and tips to kick-start writing.
What's up?
What else is there this time of the year? It's CHILDREN'S BOOK WEEK time! Am looking forward to a jam-packed few weeks, meeting lots of bright young readers and playing around with stories. This year's theme is 'Escape to Everywhere' and in keeping with that, apart from visits to metro schools, I'll be hopping on a plane to meet students in the Geraldton region. The trip includes presenting at the Randolph Stow Young Writers Awards night, a special honour.
And not long afterwards comes the AWESOME International Arts Festival for Bright Young Things (Sept 30 – Oct 9) – definitely worth getting out of your holiday beds for!
The Between the Lines Literature Festival hit Busselton late March, and I was excited to be in the line-up, meeting stacks of lively students and hanging out with a bunch of great authors. Thank you to hosts Dymocks Busselton and St Mary MacKillop College.
If you liked the West Australian newspaper's adaptations/serialisations of any of the three Riddle Gully books, check out the 'real deal' novels via your local library, bookshop or e-book. ( 3 or 4 times the length = 3 or 4 times the fun! 😉 )
Western Australian Young Readers' Book Awards 2016: Although those rotters Andy Griffiths and Terry Denton conquered all in the end with The 65-Storey Tree House, Mystery at Riddle Gully made the Young Readers' shortlist – and I'm tickled pink about that!
With summer came the Queensland State Library's Summer Reading Club: Heroes and Villains, of which Riddle Gully Secrets was part. Heroes and Villains ran in 1000+ libraries throughout Australia over the holidays, participants being part of a massive youth reading community. Awesome!